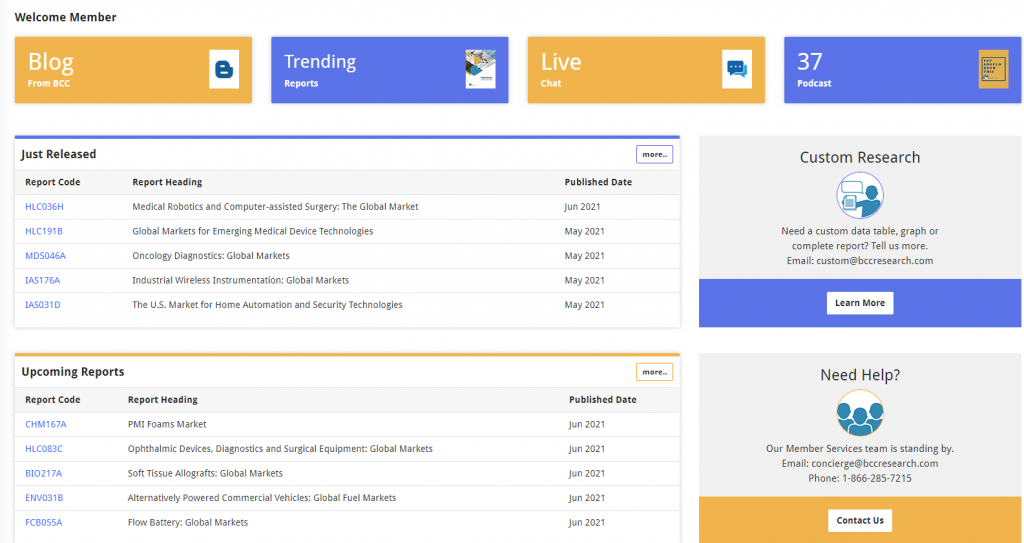 BCC Research has produced reliable market research reports and forecasts for more than 50 years. Our company, founded in 1971 as Business Communications Company (BCC) Inc. by Louis Naturman, quickly proved itself as a leading market information resource, directed by analysts and editors with verified industry experience.
Access Link: BCC Research
Access until 8 July 2021.