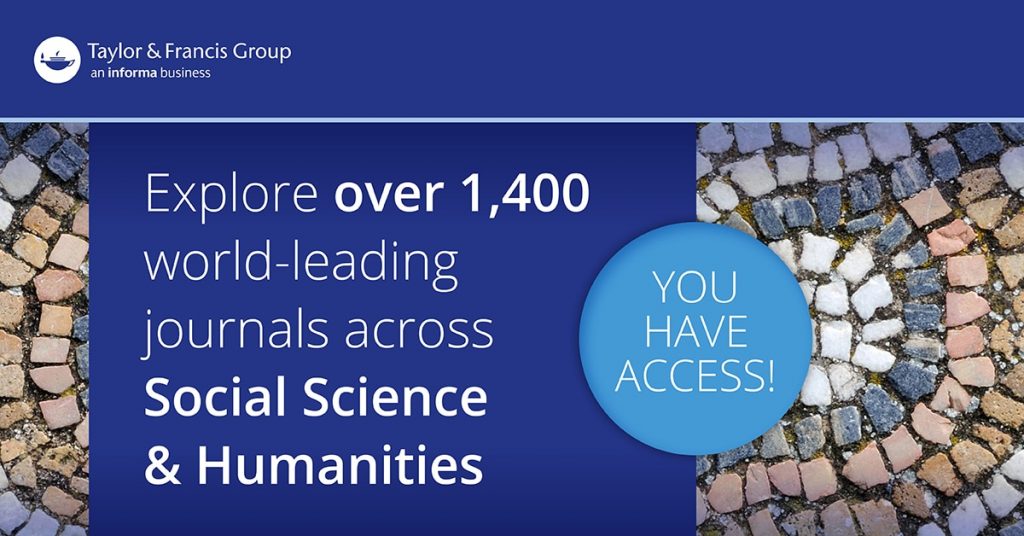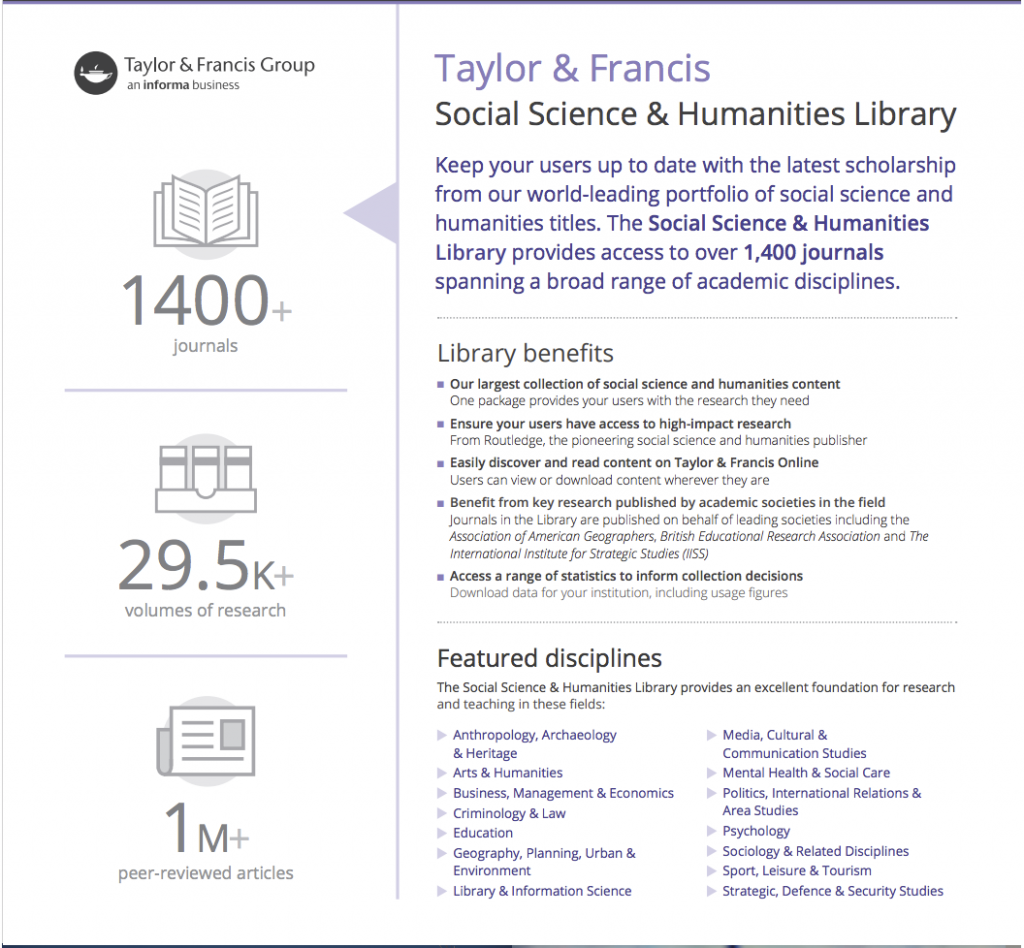 Taylor and Francis can be accessed On campus within UP Cebu and remote (off-campus).
You can now have remote access to Taylor and Francis. Register to this database with your UP Mail and activate your remote access.
-Click Taylor and Francis and it will direct you to the website.
FEATURES:
-Main Search box and Advanced Search.
-List of subjects listed and could make your search a little bit easier because you just choose and click the subject you're interested and the list of articles will display.
– Resources for different type of users
– Trending Search
– Other resources.
-Register first on T&F Online to get the most from the website. Please use your UPmail for you to have remote access.
-To use the platform after you register, simply sign in with your email address and password then start your search, download citations, Filter the results, download full-text articles, Listen, Article Metrics, Cross Mark (if the document you're viewing is the most recent), share and recommend content, sign up for alerts, Google translate, Open access, People Also Read for popular articles that others are reading.