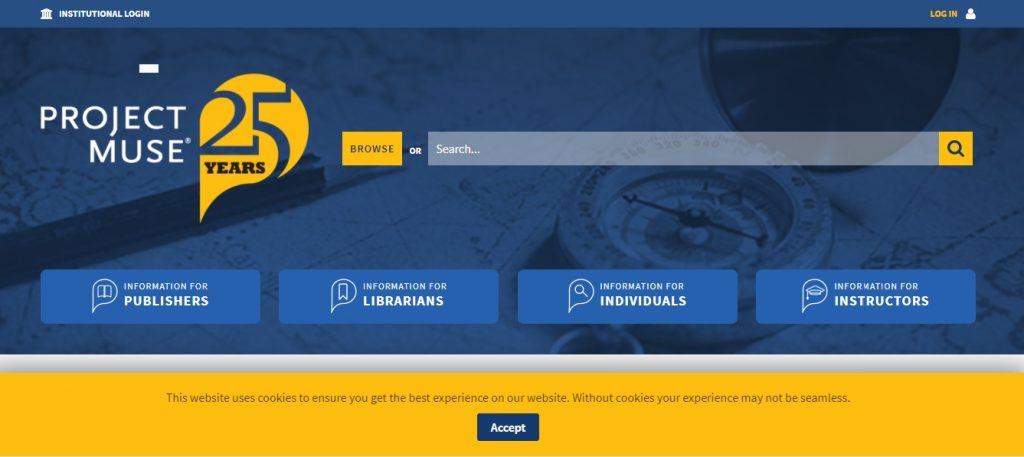 Project MUSE offers full-text current and archival articles from 600+ scholarly journals from major university presses covering literature and criticism, history, performing arts, cultural studies, education, philosophy, political science, gender studies, and more. Updated continually.
Subscription coverage: Language, linguistics, humanities
See here for a list of titles in Project MUSE.
Here are the 2-step instructions on email domain-based remote access to Project MUSE:

Create an account at https://muse.jhu.edu/account using your UP Mail address (@up.edu.ph). See PDF attachment for details of this step
Go to your UP Mail inbox and verify your account. See image below of the sample email verification.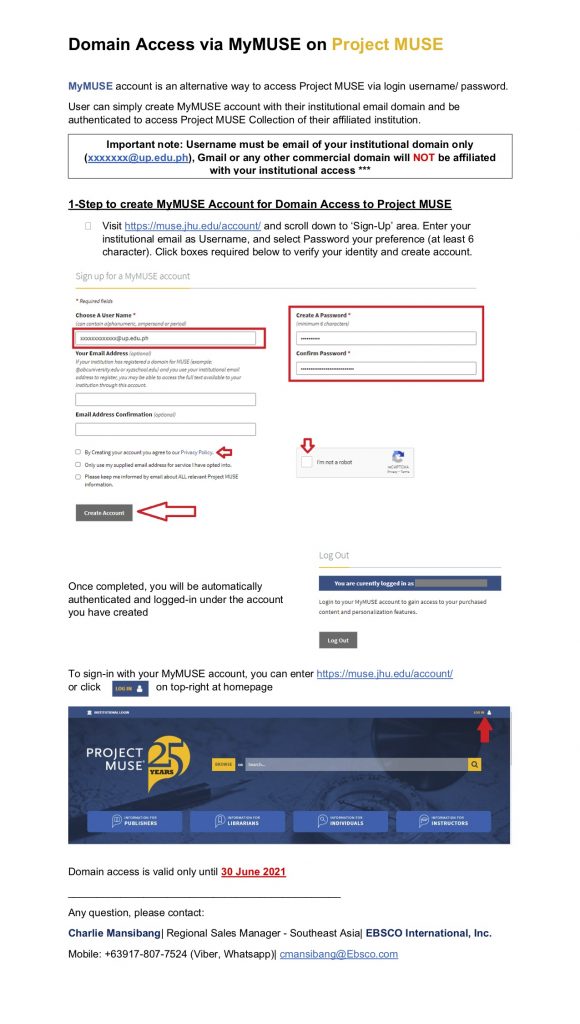 Access: Remote access log-in and On campus within UP System.