THE SECTIONS
---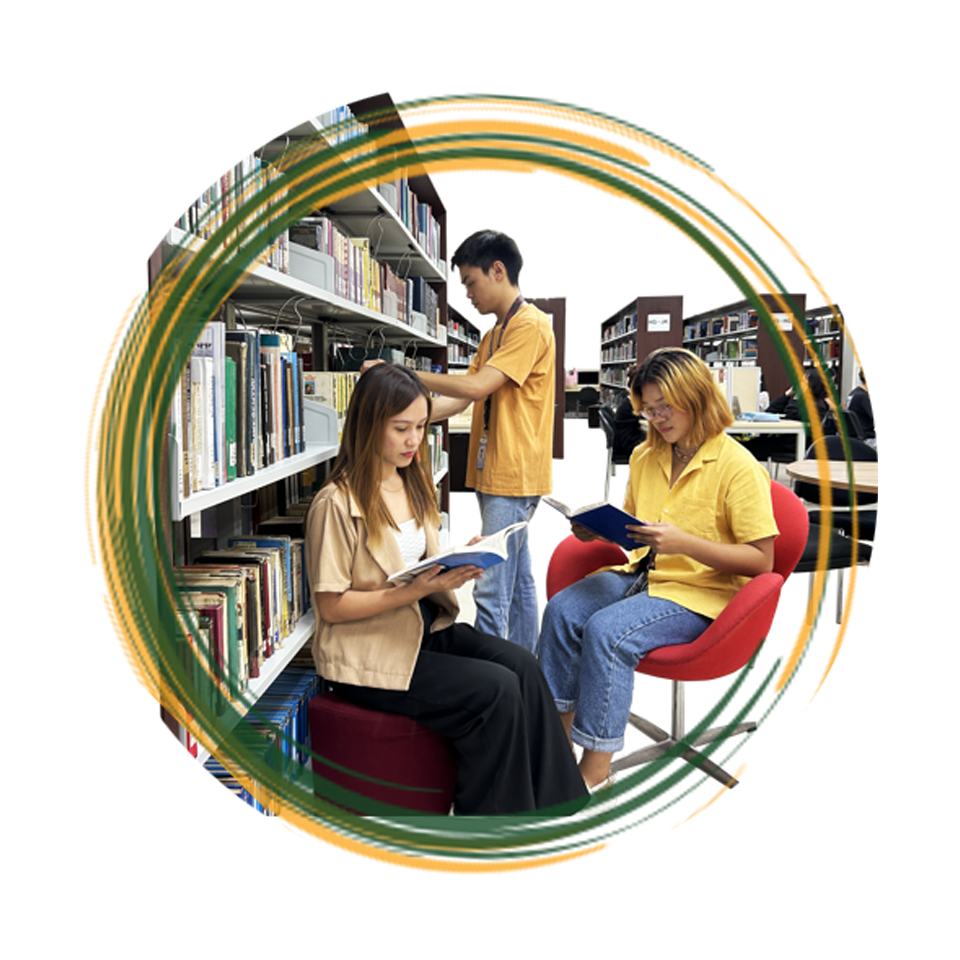 GENERAL CIRCULATION
This area houses books of general interest such as grammar and literature books, chemistry, physics, biology, logic, philosophy, and other general education subjects.
These materials can be borrowed for two (2) weeks.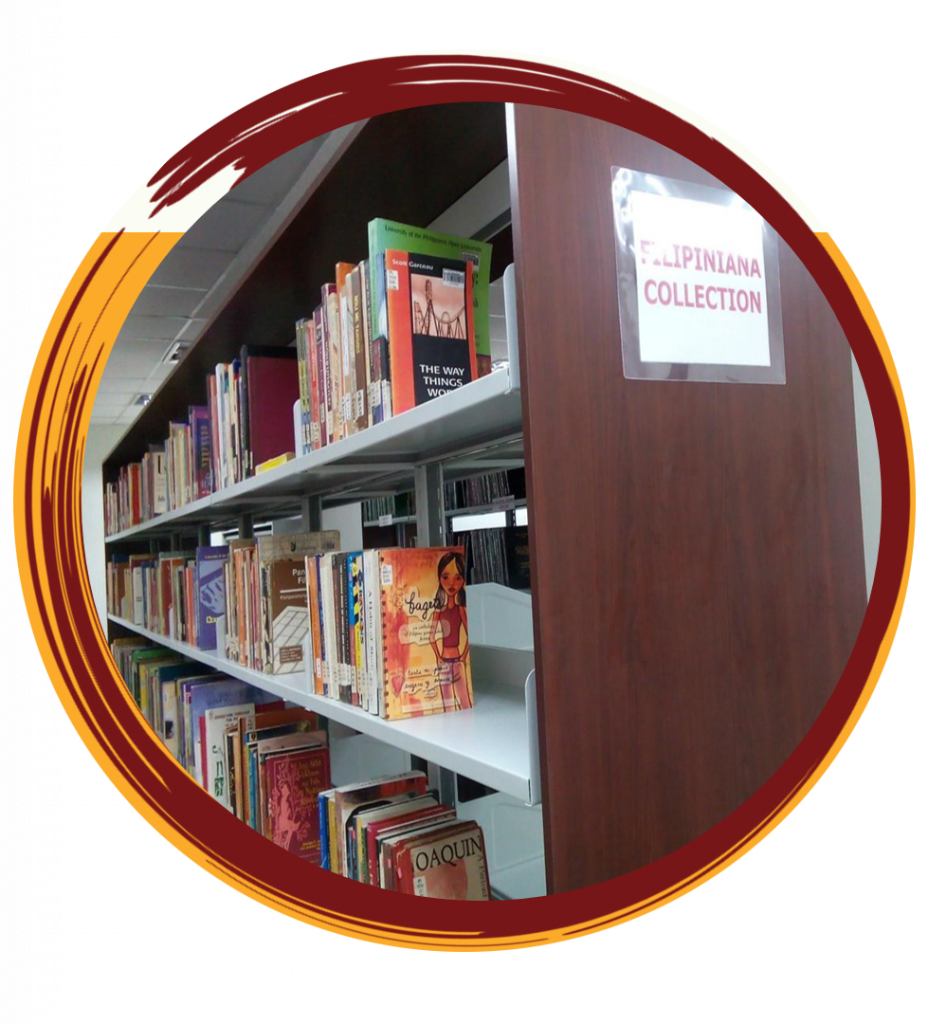 FILIPINIANA SECTION
Filipiniana collection include books:
written by Filipino authors,
books about the Philippines; and
published in the Philippines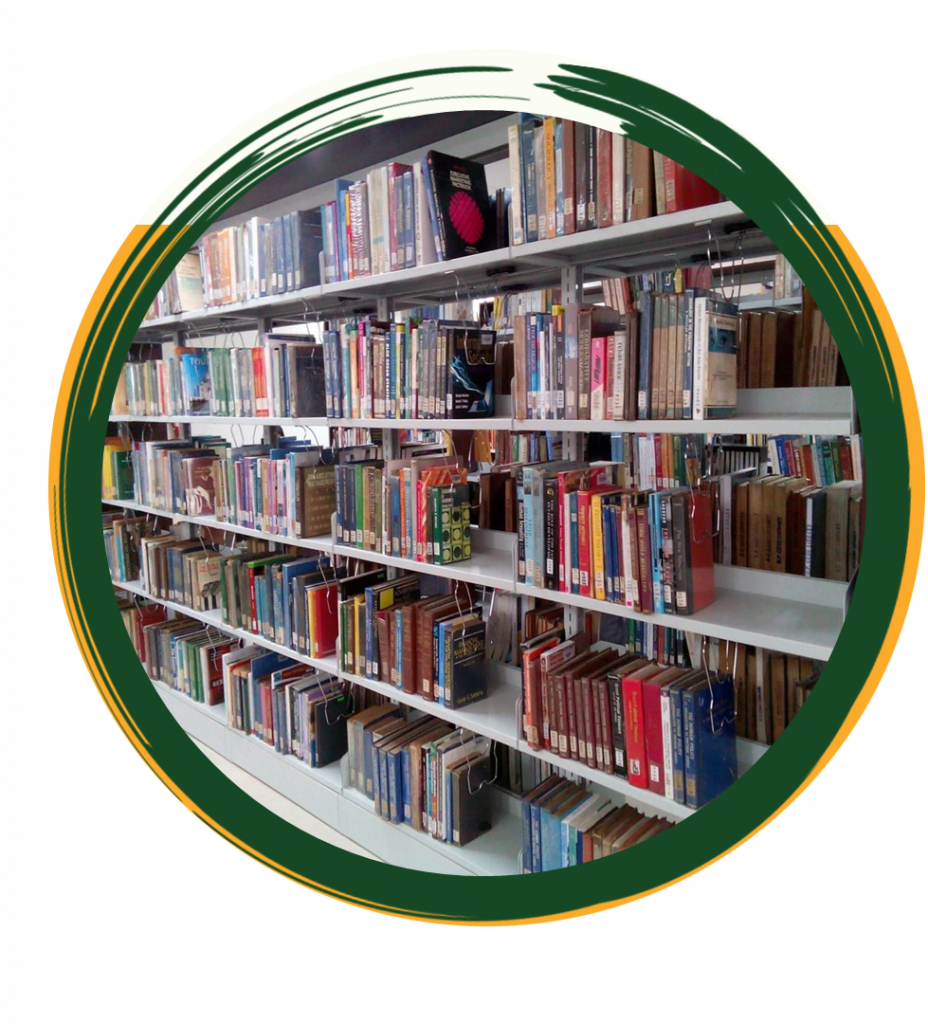 RESERVE SECTION
Books at the reserve:
only one copy;
expensive;
frequently used;
Recommended/selected by faculty members.
Reserve books can be borrowed for classroom use and recalled two hours after issue. It can only be checked out 2 hours before closing time and be returned not later than 9:00 A.M. the next working day.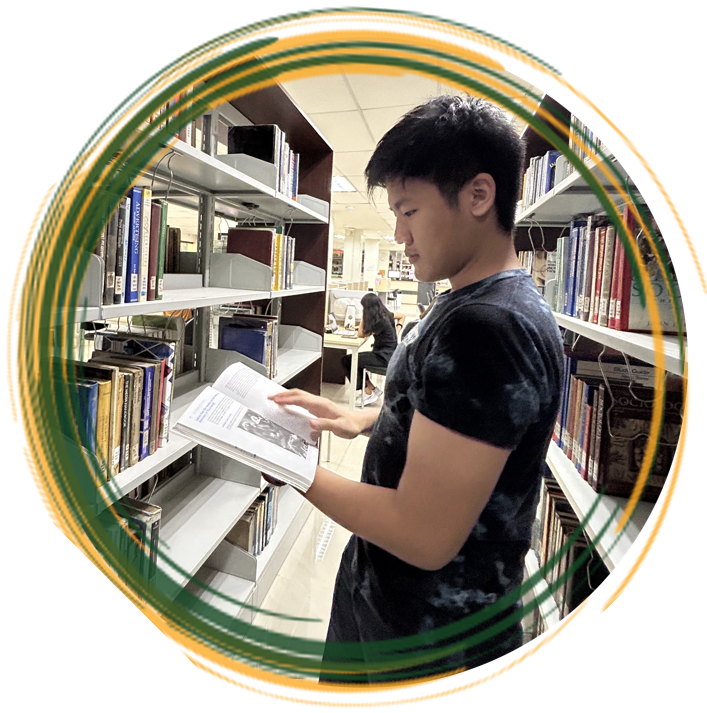 FICTION SECTION
Light reading materials such as fiction, novels and inspirational books are placed in this area.
Fiction books can be borrowed for home use for two (2) weeks.
THE FACILITIES
---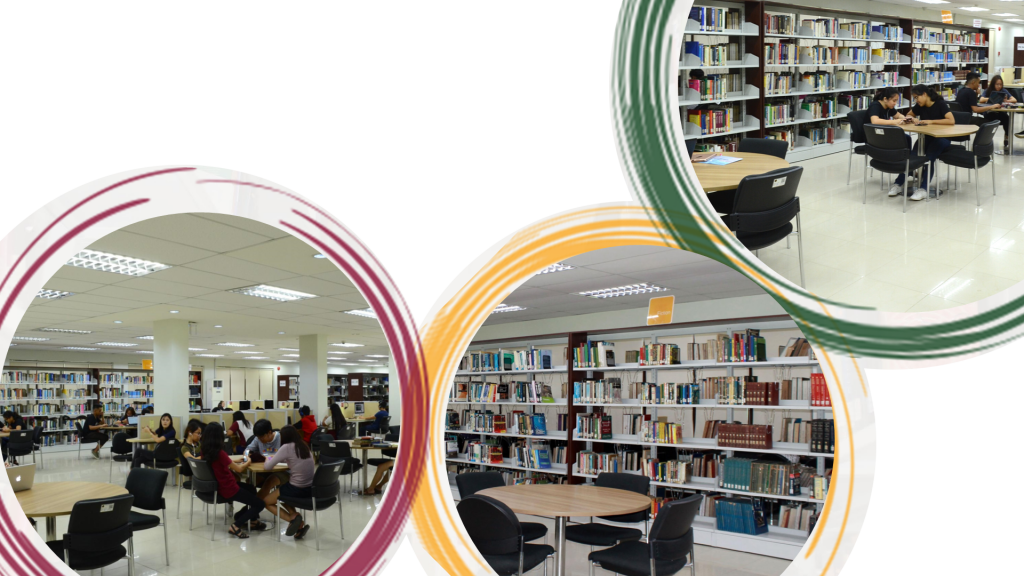 READING AREA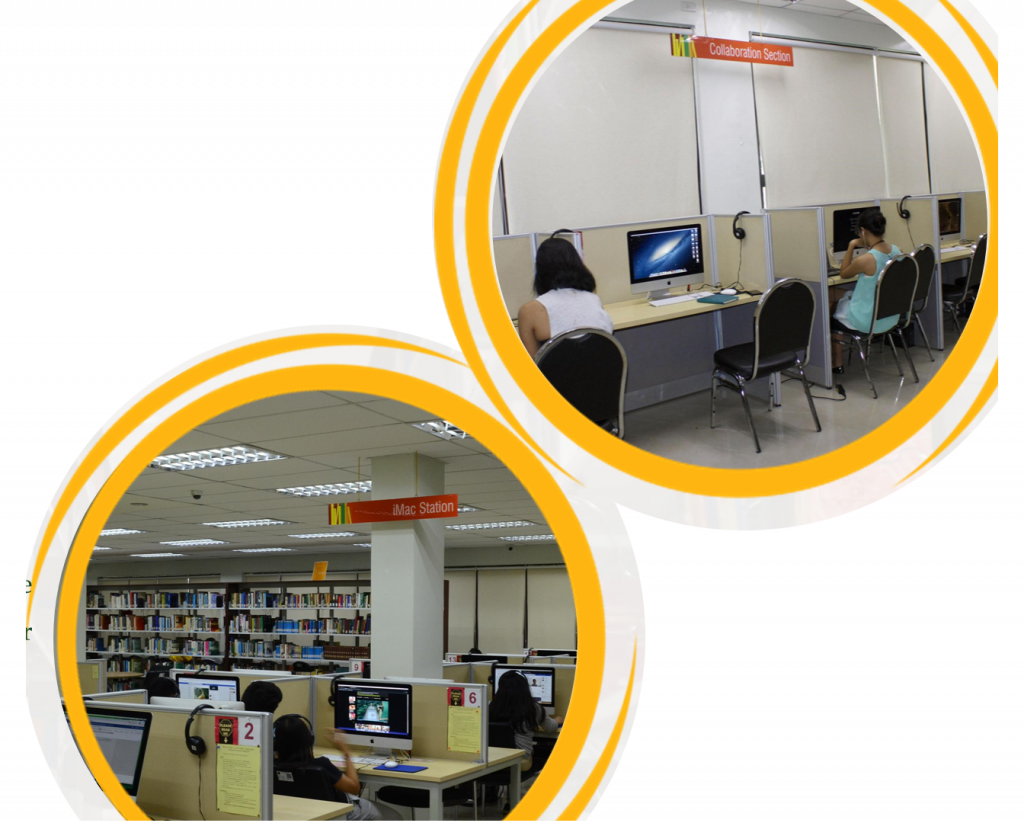 iMAC Station & COLLAB Station
All UP undergraduate students will be allowed FREE USE of computers for internet access for the first 20 hrs (AO No. PERR 07-86, issued 17 Oct 2007). Beyond that, they will be charged PhP 20.00 per hour or a fraction thereof.
Internet Use Card is non-transferable and must presented with the ID for every internet access transaction.
A lost card may be replaced one week after report of loss.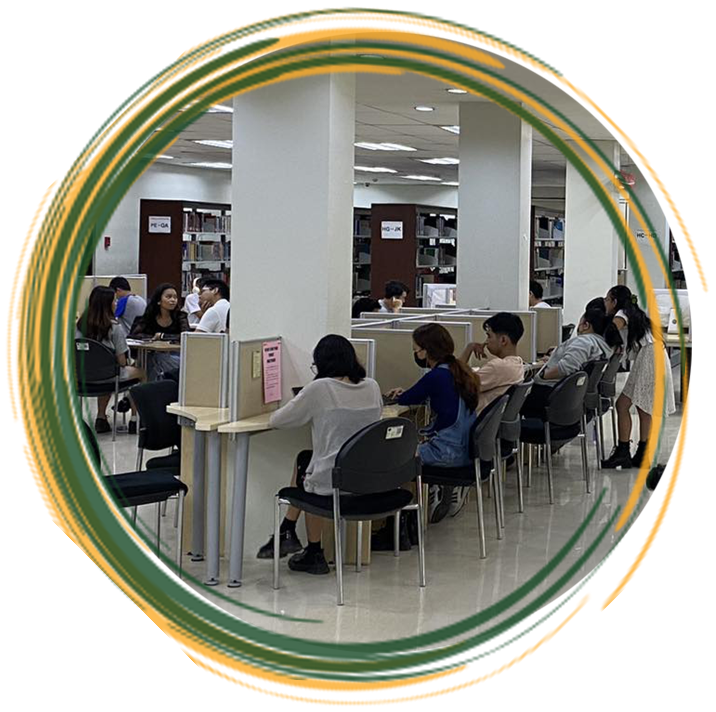 LAPTOP AREA & CHARGING STATION
Use of personal computer, laptops, and other gadgets in the learning commons is strongly supported and there are designated places for these facilities.
DISCUSSION HALL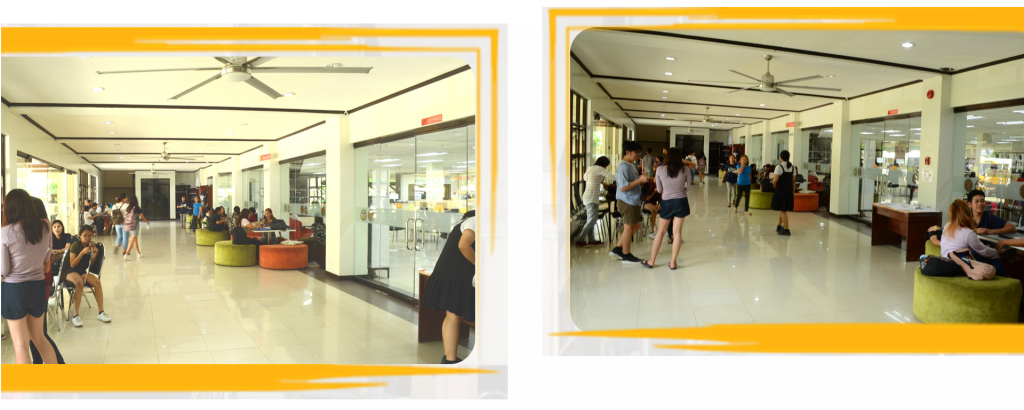 THE SERVICES
---

A list of new acquisitions is distributed to the different academic programs. Emails are also sent to individual faculty for wider dissemination.
New Books Display to update users of the latest acquisitions, newly processed books are displayed for two (2) weeks at the "New Acquisition Area"

The Learning Commons expands the access to information through Digital Document Delivery, it is an electronic delivery method for articles and document requests through email

Library Orientation
Given to all first year students and transferees every start of the academic year. The primary objective of this program is to familiarize students with the library facilities, resources, and services.
Reference Assistance
Reference librarian will assist you with research assignments, answer reference questions, and help you on how to access available library resources.

A service initiated electronically to assist library users in their academic and research needs. Reference queries send via email, chat, or instant messaging are answered in real-time during office hours.